My roaming around the internet today has lead me to a few websites that published fake Anne Hathaway catwoman costume shots when the announcement came through that the Devil Wears Prada star would take on the role of Selina Kyle and her alter ego in the Dark Knight Rises.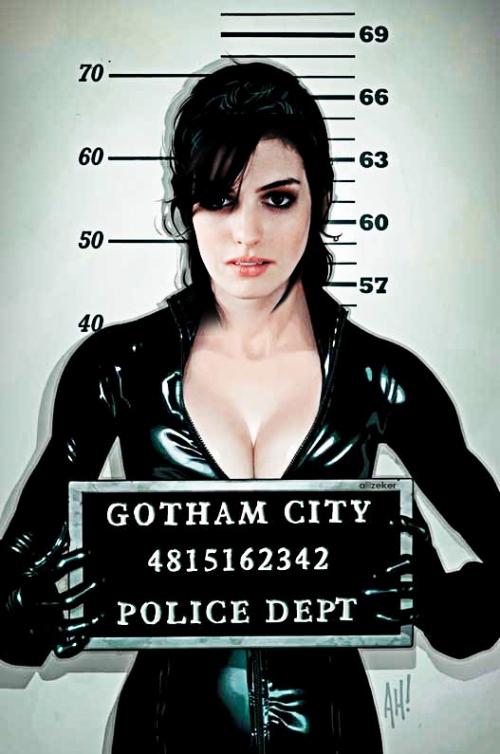 For the original picture that this was edited from visit the site here, I promise that the original is much better and a brilliant piece of artwork.
Where can I find more Anne Hathaway catwoman costume pictures?
Well, we usually have a look on deviant art for the latest fan art to be post on there. Some of art is truely terrible but you find some incredible gems in amongst the crap. Dig deep and you won't be disappointed I promise you. If you find some cool work or want to post a link to your own feel free to do so in the comments below. We would prefer Anne Hathaway catwoman costume stuff but heck ill let anything that is worth a look slip by on this one.
An update on the Anne Hathaway catwoman costume
Now that the official images of the Anne Hathaway catwoman costume have been released will we now see a falling off of fan made images like these? I doubt it and more importantly I hope not. Infact, we might see some really cool anime or comic book art coming out that will make these attempts look quite feeble. Fingers crossed as I do like some fan art!