Well it's finally happened, pictures of the new Anne Hathaway catwoman costume worn by the beautiful brunette in the Dark Knight Rises have been released and it is not what some of us were expecting. The outfit is a major nod towards the current comic book series and is much more practical in its design than previous incarnations. Fan reaction has been mixed to say the least with many very unimpressed with the jumpsuit. We on the other hand are reserving judgement for now as frankly we have no clue if this will be the only catsuit or if it is an attempt to throw us all off the scent. It is still a long way before the release of the movie so before slamming it I will sit back and continue to enjoy the hype.
So without further ado here are the Anne Hathaway catwoman costume images to have been released/leaked to date.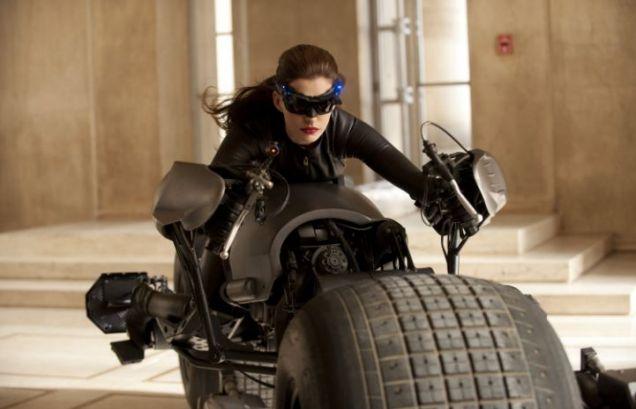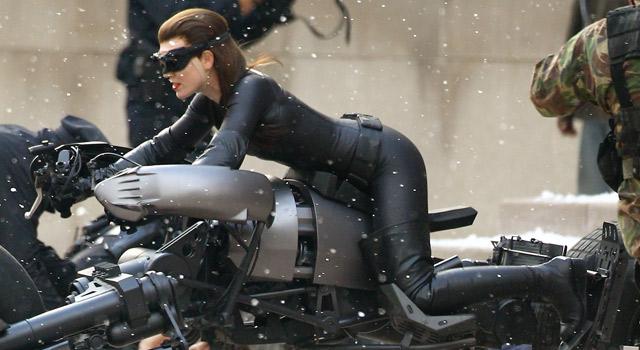 What do we think about the Anne Hathaway catwoman costume?
Well my reaction certainly wasn't anywhere near as negative as some fans. I read some truely awful comments over the last few days on a number of fan and news websites. Some even went so far as to say that they wouldn't go to see the movie based on the Anne Hathaway catwoman costume pictures. Really? Going over the top slightly are we?
The lovely lady herself came out in the press and expressed her disappointment with the comments then went on to say that we have only seen a tiny amount of what the final catsuit will do on screen. Fighting talk from the new feline wonder, lets just hope that the final outfit is a show stopper. I have no doubt it will be but the critics are sharpening their knives.
What do the Anne Hathaway catwoman costume shots tell us?
It is interesting to see the Batpod in these scenes and again we are reserving judgement before jumping to any conclusions based on a few shots. Will she team up with Batman to work together? Could she have stolen the bike from the caped crusader? Who knows, certainly not us.
With that note we continue to look forward to the movies release next year with momentum and anticipation rising by the day.